A big part of coming to Istanbul involves trying out the local cuisine which is famous all around the world for being innovative, delicious, and flavourful without the use of too many spices or additives! If you are visiting Istanbul, Turkey soon then you might be looking for some must-try options that will allow you to properly have an authentic culinary experience in the country! To help you enjoy your food journey in Turkey better, we have rounded up some Turkish delicacies that you definitely need to enjoy during your trip! 
Simit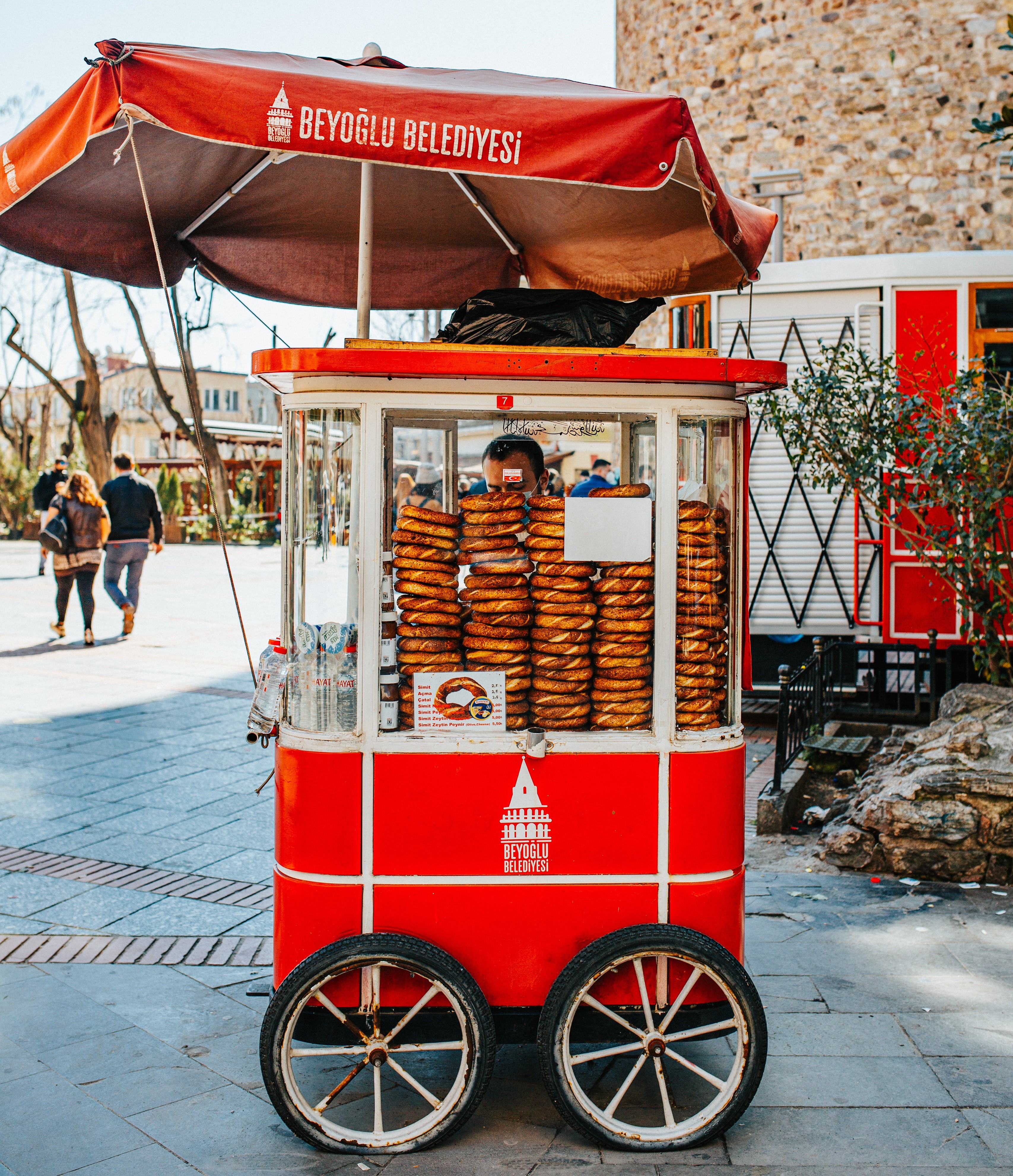 Simit is a snack that you will enjoy eating during your exploration in the cities as this popular item is sold everywhere by street vendors around popular attractions, near public transportation stations, in cafes and restaurants, and even on the ferries which you can use to cross continents! Simit is circular bread encrusted with sesame seeds and can be enjoyed in a sweet or savory manner! If you're going to be on the go as you visit different sights in Turkey then you should surely have a Nutella or Cheese Simit by your side!
Turkish Kebabs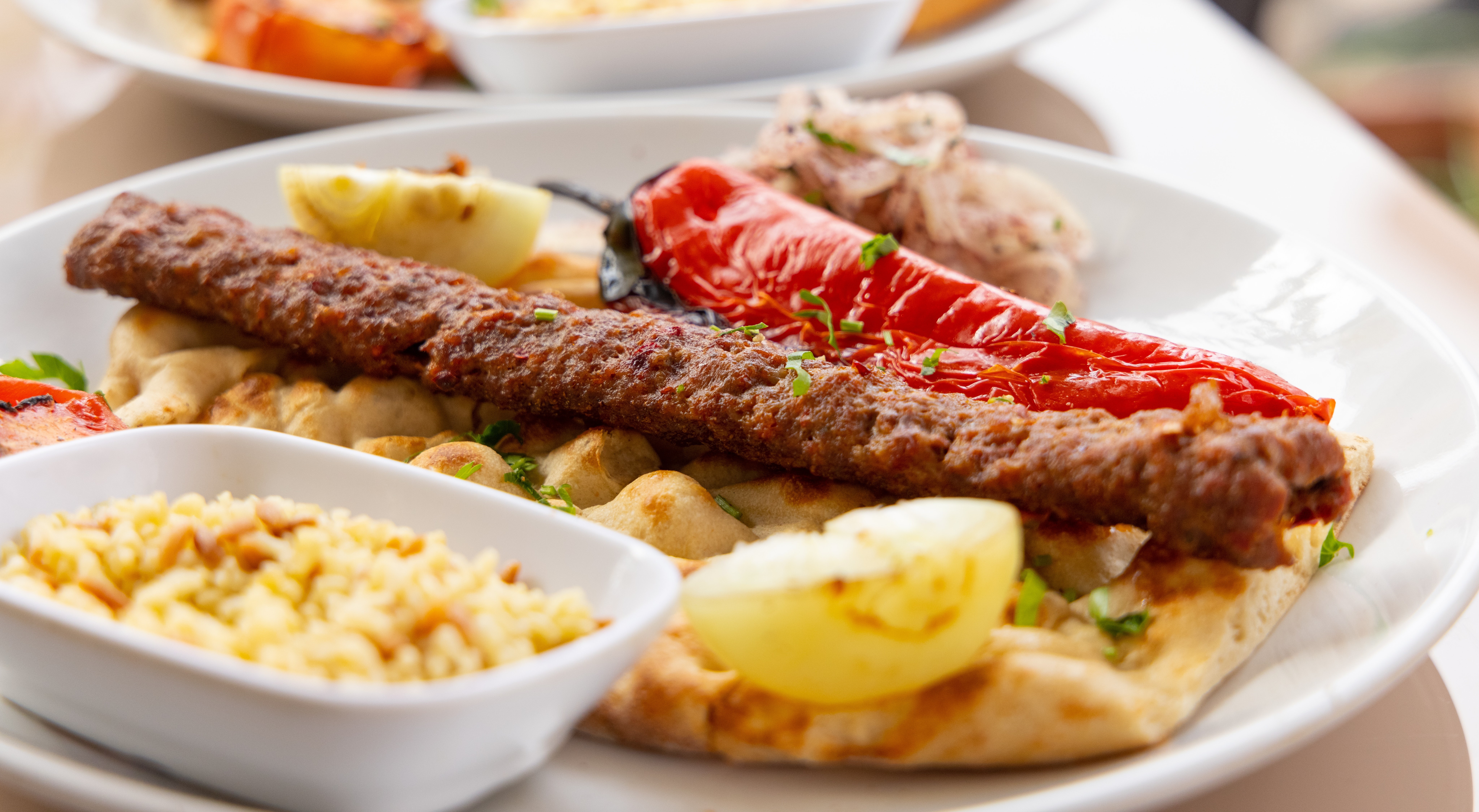 The main reason anyone planning a journey to Turkey has to be to try the multiple variations of delicious kebabs that are influenced by different provinces and eras of Turkey and have become popular worldwide for their tenderness, burst of flavor and unique meaty tastes! Some of the kebabs that should definitely be on your wish list can be the Adana, Iskender, and Testes Kebabs which can be even better to enjoy with accompaniments like fresh bread and salads! You'll find the taste of the kebabs found in the cities of Turkey to be different from the Middle Eastern or Asian Kebabs, making it a truly incredible culinary experience for you here! It is best to try them out at local eateries in alleys, neighborhoods, or plazas where families have been preparing authentic and tasty kebabs for generations if you do not want to visit the touristy restaurants in Istanbul! 
Baklava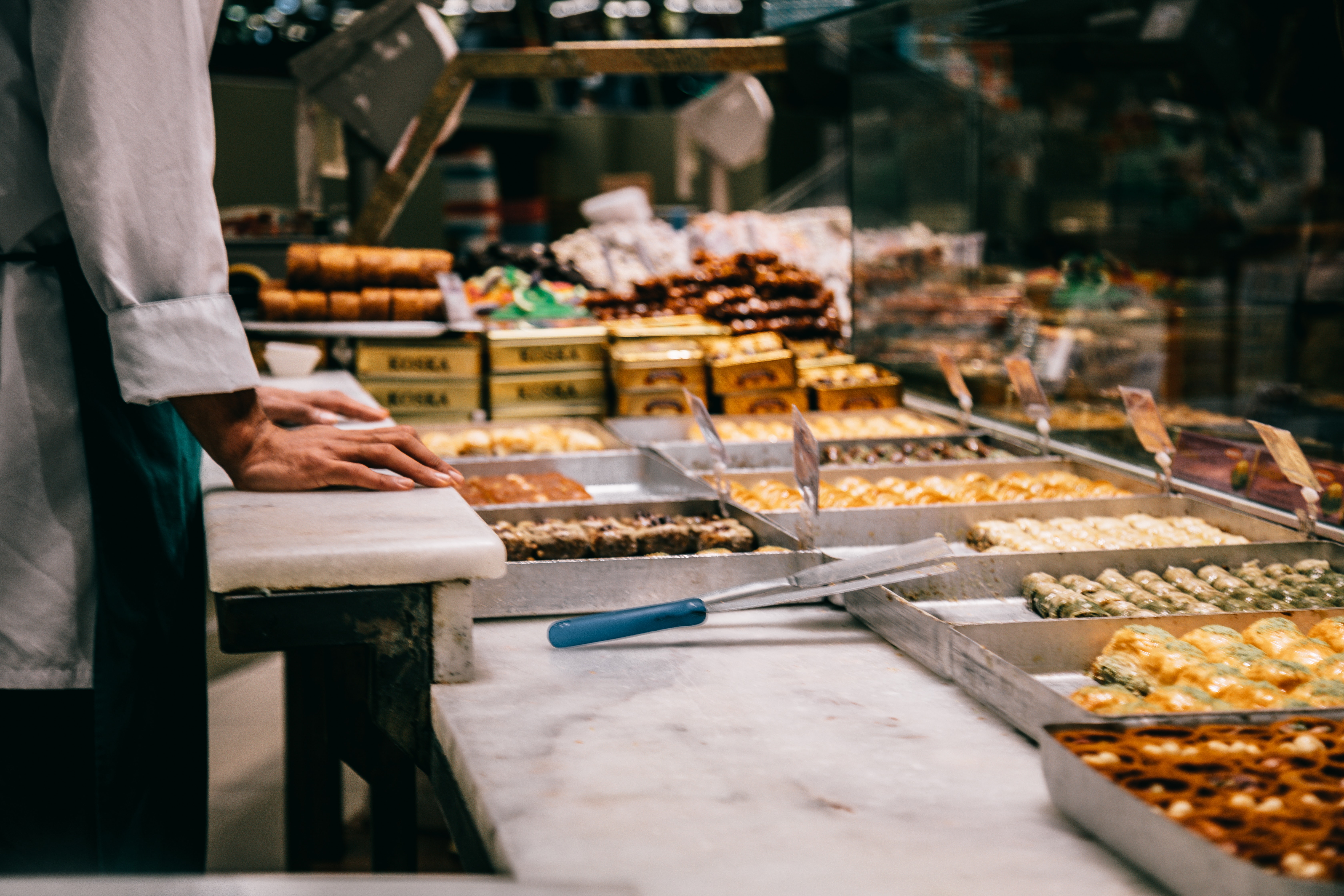 Baklava needs no introduction from us as you have probably already planned on taking back kilos and kilos of this incredibly satisfying dessert! Baklava is made of thin pastry sheets which have been brushed with butter and layered with pistachios sprinkled over every few layers with a syrup finally being poured over before baking! It is a decadent dessert and can be quite heavy as well if enjoyed too much so make sure to control yourself when you find shops in the cities preparing it fresh and hot for you! Originally made with walnuts and then later gaining popularity through its pistachio variants, Baklava can be savored throughout the day and once you start, you'll have a hard time stopping! 
Manti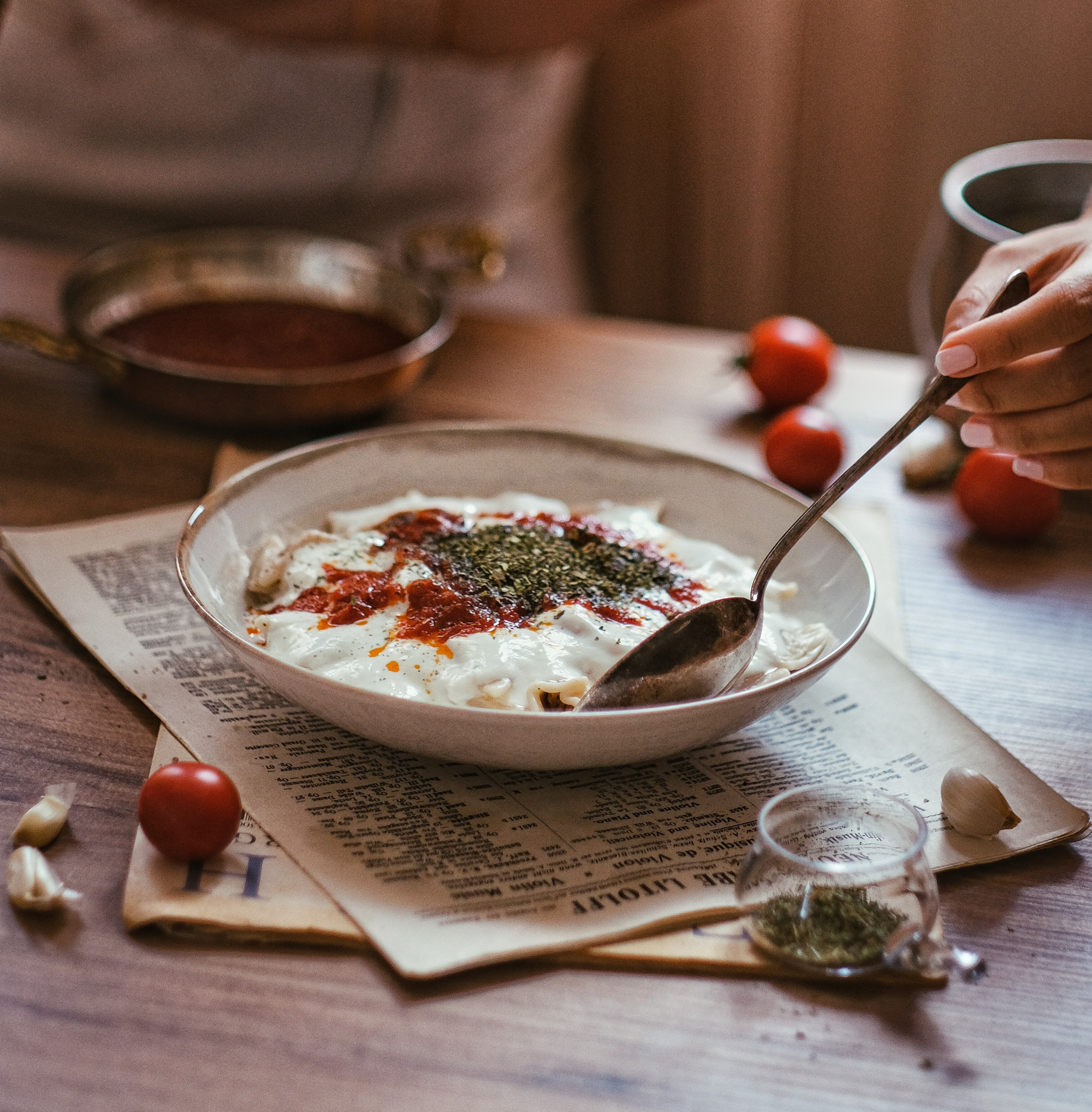 Travelers coming from Asian countries will be familiar with a similar version to a dumpling that is commonly eaten in Turkey called Manti! Manti is a dumpling that can be stuffed with a variety of different fillings such as minced meat or cheese and then is boiled and topped with yogurt and chili flakes! This is an interesting dish to try in Turkey if you have not had such a new and unique combination before! The most popular version of Manti comes from Kayseri in Central Anatolia but you can easily find this on menus in metropolitan cities such as Istanbul!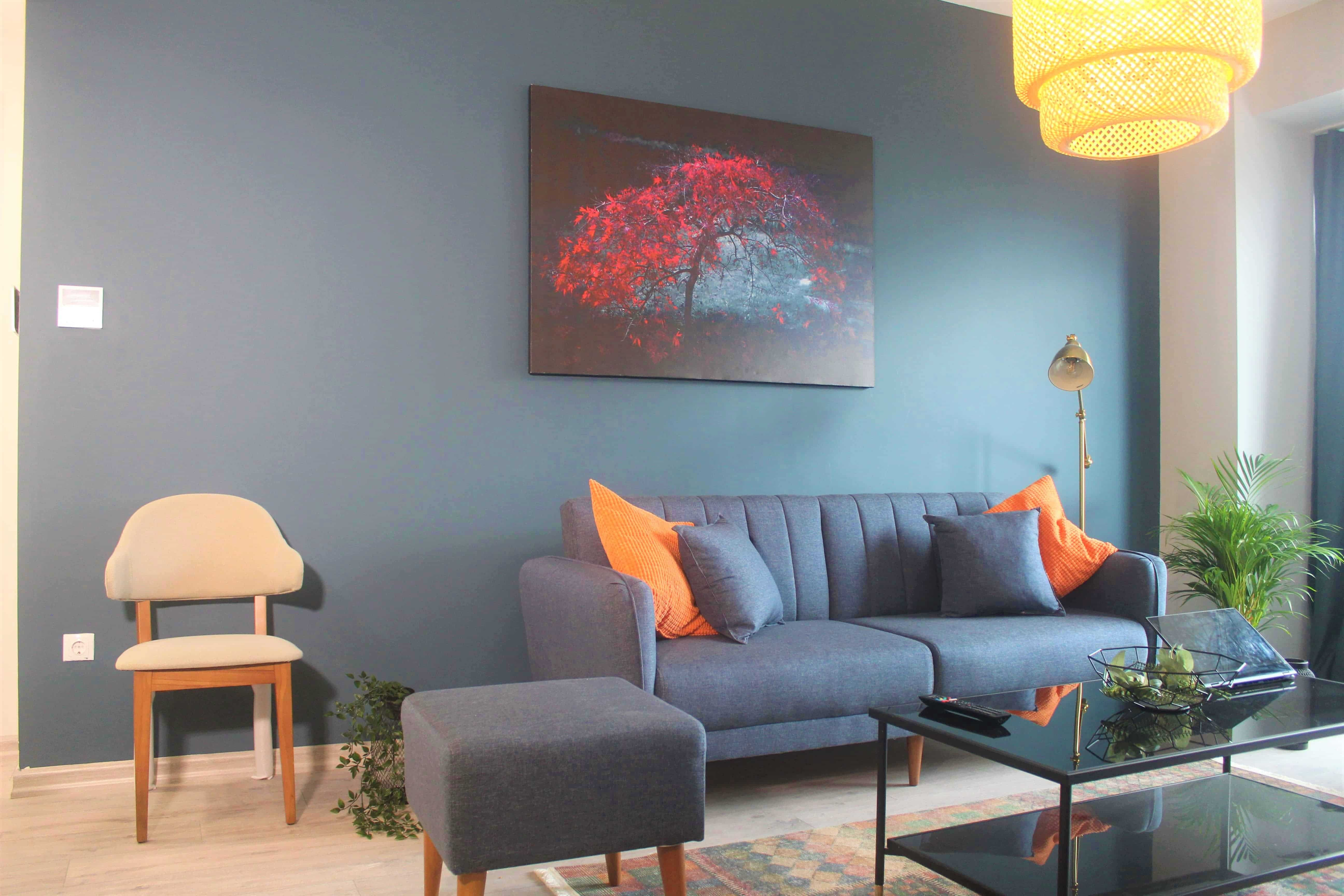 Coming to Istanbul should be 80% for the food and 20% for the Turkish experience and since you are guaranteed to enjoy this diverse and incredible cuisine, if you decide on extending your trip indefinitely then browse through Cabriole's website to see the wide range of furnished apartments we have for short or long term renting in Istanbul and get a chance to enjoy local food every day that way as most of our properties are within walking distance from restaurants and cafes!